Restaurants & Bars
Savor a variety of sublime cuisine at the exclusive Rosewater with themed days to introduce a unique variety of international cuisine and entertainment or stroll next door to Breathless Riviera Cancun to experience their nine unique and trendy international restaurants serving gourmet fare. Explore the exclusive, tropical Preferred Club bar or sip your favorite beverage nearby at one of Breathless' exceptional bars and lounges. You can relax and indulge in all the delicious tastes we have to offer as you create romantic, timeless memories.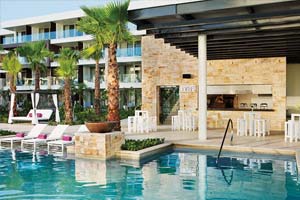 Barefoot Grill
Light Lunch Specialties
Delicious burgers, pizza and snacks served with views of the Xcelerate pool.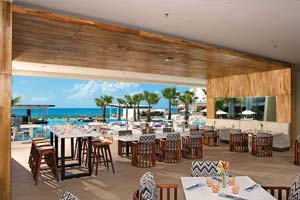 Bites
International Tapas
Enjoy small plates with a contemporary atmosphere and magnificent views.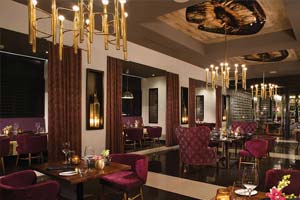 Coquette
French Cuisine
Enjoy gourmet à la carte French cuisine in an elegant atmosphere.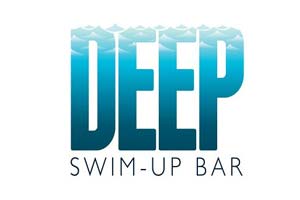 Deep
Swim Up Bar
Swim-up for cool, refreshing cocktails.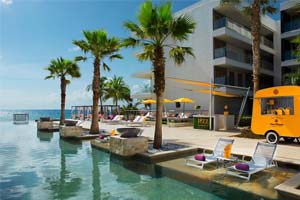 Fizz
Iced Champagne Bar
Exclusive champagne bar overlooking suspended DJ Booth.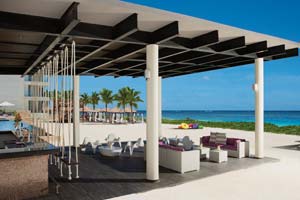 Foam
Seaside Bar
Grab a refreshing beverage at this seaside bar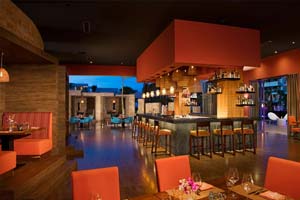 Picante
Mexican Cuisine
À la carte traditional and gourmet Mexican restaurant.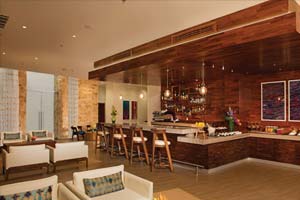 Preferred Club Lounge
Preferred Club Bar
Exclusive lounge with bar for Preferred Club members only, serving fine liquors.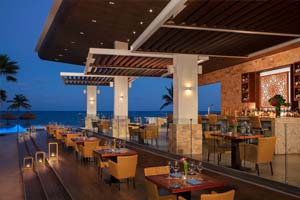 Rosewater
Gourmet International Cuisine
International à la carte menu for breakfast and lunch.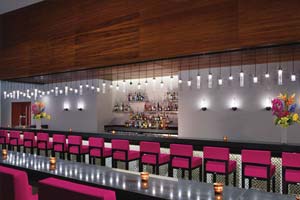 Showstopper
Theater Bar
Watch a live show at the theater bar while enjoying your favorite premium beverages.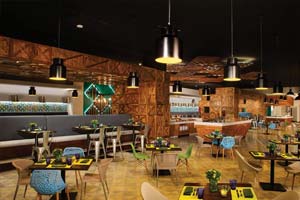 Spoon
Buffet with Local and International Cuisine
Main buffet restaurant featuring a variety of gourmet local and international cuisines.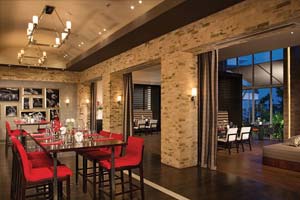 Spumante
Italian Specialties
Serving a variety of gourmet à la carte Italian specialties.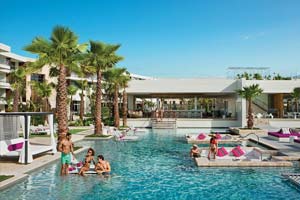 The Bar
Cocktail Bar
Enjoy unlimited premium international and domestic brand spirits.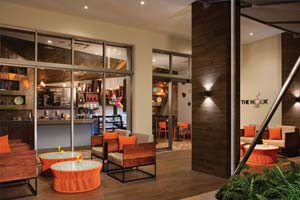 The Nook CafÉ
Premium Coffee and Pastries
Relaxing café offering delectable premium coffee with pastries and wide selection of sandwiches and desserts.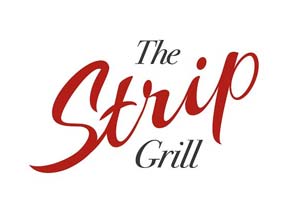 The Strip Grill
Grilled Specialties
Premium grilled steaks and specialties with a view of the Caribbean Sea.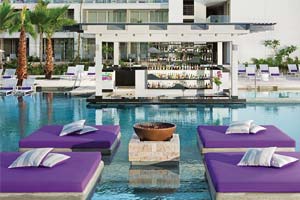 Twist & Squeeze
Swim-up Bar
Swim-up for cool and refreshing cocktails.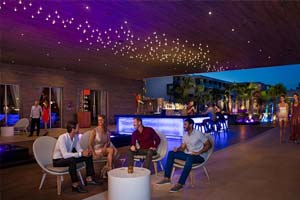 Wink
Top-shelf spirits
Cocktail bar offering direct access to the Energy Zone.